LIFT, SUPPORT, FLAUNT
Experience all-day comfort and stunning lift with the Les Rosie Bra, featuring no uncomfortable underwire. Get the push-up effect you've always wanted without compromising on comfort.

STYLISH, BEAUTIFUL DESIGN
Elevate your wardrobe with our delicate rose design bra. Perfect for backless or mesh outfits, it adds a sexy twist to your style. Our lace details and seamless design create a beautiful and comfortable fit.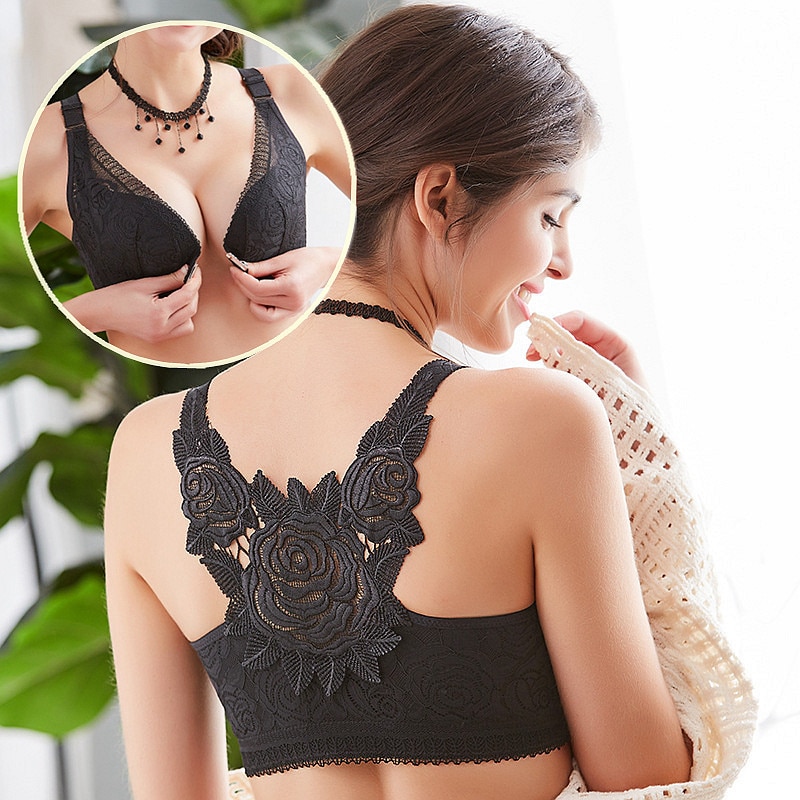 BREATHABLE COMFORT ALL DAY
Stay comfortable all day long with our wire-free and seamless bra. Minimize unwanted bulges and lines while enjoying a breathable and comfortable fit. Our bra is designed for ladies who value both style and comfort.

EASY TO WEAR: Front Closure for Effortless Dressing
Say goodbye to awkward twisting and turning when putting on your bra! Our Les Rosie features a convenient front closure that makes it a breeze to slip on and off. Perfect for women with mobility issues or those who just prefer a hassle-free bra experience.

SIZE CHART
Our size chart is meticulously crafted by fitting experts and mapped according to the US standard. It offers a wide range of sizes so you can find the perfect fit for your body shape and enjoy the full benefits of the Les Rosie.